SPEAKERS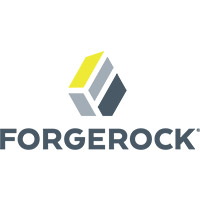 ForgeRock®, one of the fastest growing identity vendors in the world, provides the leading open identity platform for ensuring your customers are at the center of everything digital — whether it be through a laptop, mobile phone, tablet, connected car, healthcare wearable, connected home device or the next great connected innovation.
The ForgeRock Identity Platform™ powers solutions for many of the world's largest companies and government organizations.
Founded in 2010, ForgeRock's leadership team brings decades of experience in the software industry and includes open source icons and innovators, with investors from some of the leading global venture capital firms including Accel Partners, Foundation Capital and Meritech Capital.
For more information and free downloads, visit http://www.forgerock.com and http://summits.forgerock.com/ or follow ForgeRock on Twitter at http://www.twitter.com/forgerock.
< SEE ALL CONFERENCE SPEAKERS>