Speakers


2015 SPEAKERS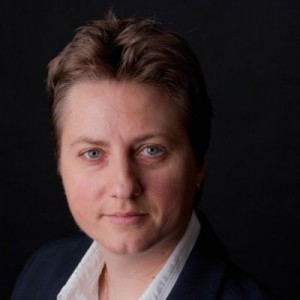 Corinne Avelines
Global Head of Digital & eCommerce
Corinne is an 18+ years experienced international general management, strategy, business development and turnaround management executive.
Accountable for yearly revenue 100m€+ and multifunctional teams up to 150 people based in multiple continents.
Streamlining of organizations in both hyper growth and downsizing contexts in fast moving industries.
Ability to formulate a strategy and stretch to execution.
Motivated by "greenfield" or turnaround challenges and comfortable with uncertainty.
Currently Global Head of Digital & eCommerce at AkzoNobel Decorative Paints.
Previously Chief Digital Officer at D.E Master Blenders 1753, the 3rd coffee and tea company globally. Defined global strategy and execution plan to reach 20% cost saving, reduce brand footprint complexity (from 700+ digital properties) and align with local strategies to impact local business KPIs.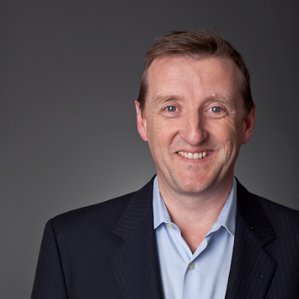 Co-founder of Velocidi, a data and analytics firm dedicated to helping brands win with data, David has been behind the launch of many Fortune 500 brands in the digital space as COO of global agency Edelman Digital. He took the business from start-up to a portfolio of 100 major clients in 26 countries; focused on advancing digital marketing and communications for Unilever, Microsoft, HP, Pfizer, AstraZeneca, EBay and other brand leaders. Prior to this, he was co-founder of niche digital businesses: Dot Com Interactive, LinkBuilder and F8Media, specializing in technology development, SEO and integrated marketing.
David Mathison
Curator, CDO Summit
David Mathison is the CEO and founder of the CDO Club and CDO Summit.
Mathison is the world's leading authority on Chief Digital and Data Officers, and has been quoted recently by American Banker, CIO.com, CIO Journal, CIO-UK, CMS Wire, CNBC, Computer Weekly, Computerworld, Deloitte, Diginomica, EdTech Magazine, eMarketer, FedTech Magazine, FierceCIO, Financial Times, Forbes, Guardian, Huffington Post, I-CIO, McKinsey & Company, Media Post, MIT Sloan Management Review, VentureBeat, Wall Street Journal, and ZDNet, among others.
He was previously founder and Managing Director of the Digital Media practice at Chadick Ellig, a premiere executive search consultancy named by Business Week as "one of the world's most influential headhunters".
Mathison's book, BE THE MEDIA, was featured by the AP in the NY Times after he pre-sold over 5,000 copies in 11 days via his web site, Twitter, and Facebook.
He has given keynote presentations everywhere from Columbia University to the United Nations (3 times in 2010), from Austin, TX (SXSW) and Amsterdam, Holland to Zagreb, Croatia.
From 1999-2001 he was founder and CEO of the Kinecta Corporation where he raised $30 million in under 2 years. Kinecta was acquired and is now part of Oracle (NASDAQ: ORCL).
From 1994-1999 Mathison was Vice President with Thomson Reuters, the world's largest news agency, where he pioneered online content syndication.
Mathison earned his Masters degree from Columbia University in 1995.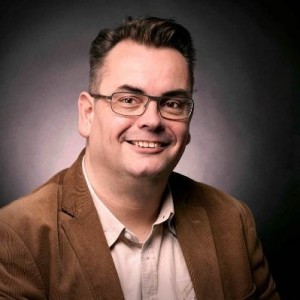 Jeroen Verkroost
Former Chief Digital Officer
Develops digital strategies to transform the business. Delivers growth through innovation. Two decades of digital experience. Business leader specialized in digital transition. Connects people to vision, manages change and develops teams to combine personal growth with outstanding results. Comfortable communicating from board room to server room. Writer and speaker with a clear view on developments in the media and technology sectors.
Over 15 years of strategic experience in media; combining deep knowledge of Web, TV, Mobile and Print publishing. Proven track record in fast-paced, data-driven environments. Delivers results in top line revenue, audience growth and marketing ROI.
As the CDO and member of the Group Direction Board (C-level), I oversee all aspects of the company's digital efforts. This includes building strategic multi-media programs that embrace and leverage upcoming and traditional technologies and communication channels like websites, tablet apps, smartphone apps and other digital devices, for all media brands of De Persgroep. Geographic domain is The Netherlands, Belgium and Denmark.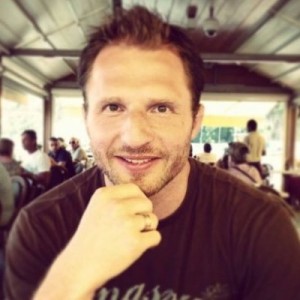 Joris Merks-Benjaminsen
Head of Digital Transformation
at Google
Joris Merks-Benjaminsen is Head of Digital Transformation at Google, helping top 100 companies embed Digital 1st thinking into their strategies.
His fresh thinking has won him prizes for Dialogue Marketer of the Year for 2012 and Best Marketing Literature of the Year in 2013. Joris was also nominated for Company Researcher of the Year and Cross Media Man of the Year in 2013.
In his workshops he unites marketers, brand managers, strategists, creatives, data experts, digital specialists and company leaders to jointly craft their future ready brand strategy.
As Head of Digital Transformation at Google Joris drives innovation in various fields of expertise amongst which digital marketing, YouTube and video content strategy, display advertising, social, search and programmatic.
Joris helps companies and professionals grow digital through boardroom strategy sessions, inspirational speaking engagements, transformational workshops and by creating and leveraging data and insights about marketing/advertising effectiveness and (digital) consumer behavior.
Prior to Google Joris specialized in research based consultancy for the top brand advertisers on brand management, media and creative strategy.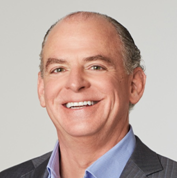 Michael Ellis
CEO & President
With more than 30 years of experience in the software and technology industries, Mike has held senior executive roles at SAP, i2 Technologies, Oracle, and Apple. He has also provided consulting expertise to some of the largest software firms and venture-funded startups to define and drive new growth and execution opportunities. He's played and performed professionally as a guitarist and keyboard player and still enjoys playing.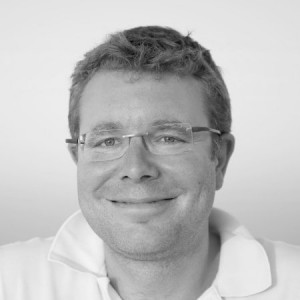 Neil Chapman
SVP & Managing Director, International
Neil has been selling mission-critical enterprise technology solutions across the globe for nearly 20 years.
He has worked with financial services giants like Enron and Credit Suisse and headed sales and business development at a variety of enterprise solution vendors.
A veteran of several startups and mid-stage growth technology companies, Neil brings an entrepreneurial, commercial-driven focus to ForgeRock's growth strategy.
Neil is passionate about open source, good science, mountains and the written word.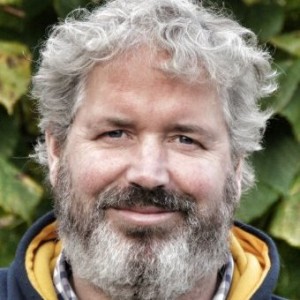 Paul Suijkerbuijk
Open data expert at Leer- en Expertisepunt Open Overheid
Paul Suijkerbuijk is the driving force behind open data in the Netherlands.
In this role, over the last few years he has managed to create an unprecedented momentum in the Dutch open data community, convincing governments to open up and share their data, and optimizing the preconditions for linked open data to take off, including establishing a steady meta data set.
Paul has a technical background in physics.
Former projects of Paul are in the area of developing business architectures for customer contact. In this role Paul has been working for large companies in the Netherlands and a large group of public bodies in the Netherlands.
People working with Paul have experienced that he is able to let it work, driving on creative and innovative solutions and passion for the subject.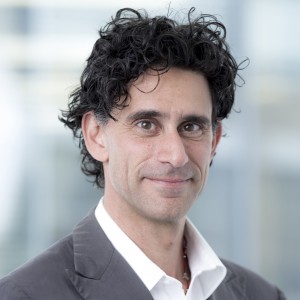 Richard Kramer
Managing Director
After four years as the #1 rated technology analyst in Europe, Richard left his role as head of technology research at Goldman Sachs in January 2000 to form the first independent technology research group in Europe. Unlike other analysts, Arete has no conflicts of interest preventing their telling the truth about technology. After the scandals surrounding deceptive and poor quality analysis, Arete found an increasing demand for its independent views on telecoms, software, semis and services. Richard has an industry background, having worked for Nortel and at a prestigious Columbia University economics think tank before six years in the City of London.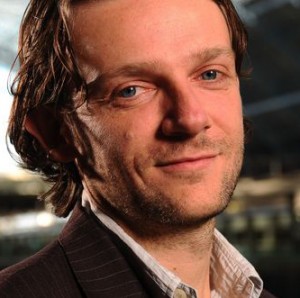 Sean Cornwell
Chief Digital Officer
Sean Cornwell joined Travelex as Chief Digital Officer in February 2014. As Chief Digital Officer, Sean is responsible for leading the complete Digital Transformation of Travelex into a fully tech-enabled, data-driven and customer-centric business, oversees a team of 150 and looks after the e-commerce, cards and money transfer businesses. Prior to joining Travelex, Sean was COO at Shutl, the same-day delivery business which was acquired by eBay in November 2013. Sean was previously Managing Director for online dating company e-Harmony's international markets (UK, Japan, Australia, Brazil), eHarmony's mobile business and oversaw the company's investment in European online dating site eDarling. Before e-Harmony, Sean spent three years with Google as Group Product Marketing Manager EMEA where he led product marketing for monetisation products across Europe. Sean is currently a Venture Partner at MMC Ventures and acts as a non-exec and advisor to various start-ups. He graduated from Cambridge University with a BA in Political Sciences and has an MBA from INSEAD.
Digital leaders from these companies have spoken at previous CDO Summits: